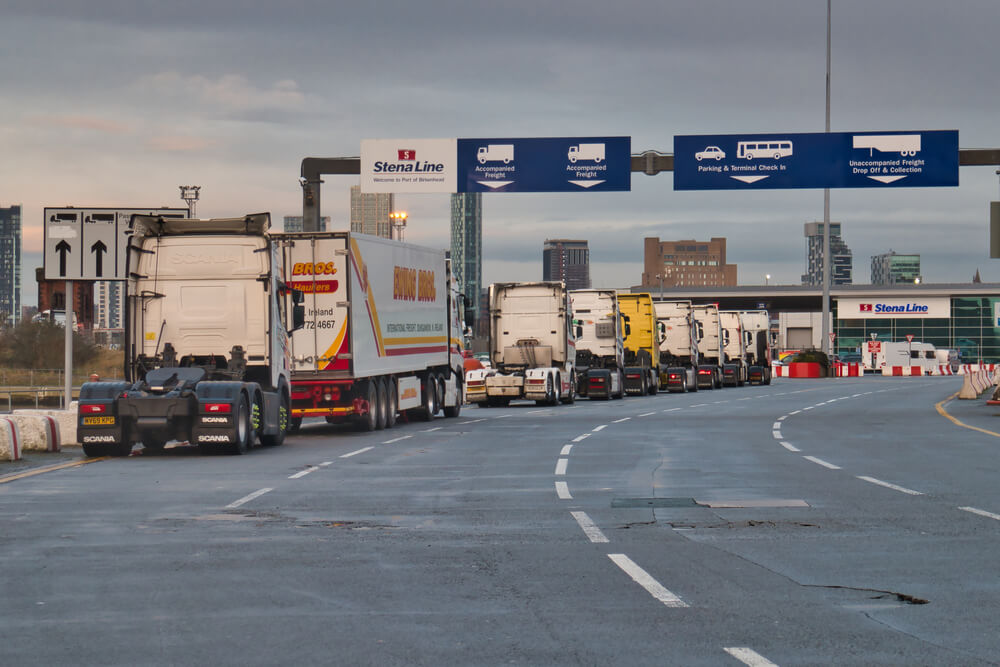 Let's face it, the beast that is Brexit has been a bit of a shock to the system – to say the least.
As much as we try to understand, prepare and make ourselves 'Br-experts', no one really knows what's coming next or how to deal it. So having all eyes and ears to what's happening in the industry or among your retail peers, is critical.
We've been chatting to retail leaders about what they're seeing on the ground, from getting to grips with the changes, to making moves to protect customer experience.
What's the state of play now? And what do retailers need to know?
---
Last minute guidance
With government guidance released at the 11th hour, many businesses tried to forward plan in advance of the deadline in January and others didn't, instead opting to pick up the pieces later.
The documentation now is fairly open to interpretation, leaving some businesses feeling left to make best guesses in understanding the letter of trade agreement. Like most things, it isn't binary, there's no step-by-step process.
---
So exactly what the HMRC requirements are for certain countries, is up in the air. But, for those confirmed details, here's an important timeline of deadlines and need-to-know changes coming soon.
---
One rule for one carrier, another for the rest
Keeping track of deadlines and understanding government policies is hard enough – but, on top of that, each carrier has different criteria, requesting changes based on their interpretation and internal processes. For some carriers, certain information is mandatory to clear customs and for others, it's not. How confusing.
With a bunch of carrier integrations to manage – keeping up is tough, and retailers are looking for the path of least resistance, in terms of requirement changes and maintenance. Some brands were even forced to switch carriers if their new policies for shipping weren't in sync with retailer capabilities.
Using a carrier management system, retailers get valuable support and proactive communication with service updates, to easily translate requirements and help you make unified changes. And, cut IT resource and maintenance costs in the process too.
Your tech provider should have fully transparent technical documentation, that keeps you up to date with any and all changes that are required to keep shipping smooth (such as those carrier requirements changes).
---
The EU is a whole new ball game
Although some retailers have shipped to other continents for years, shipping to the EU is a different story now. With guidance open to interpretation or in some cases, not published at all for certain EU countries, the varied criteria can be confusing.
For example, some countries can categorise products differently based on what they are and where they're manufactured, meaning the tariff code process is complex (i.e. a computer mouse could have different codes, depending on country).
---
Brands are struggling to ship a number of products, like paint or wool, because of how it's manufactured, or misalignment of product codes at customs. Retailers are getting burnt by even more overheads as customs keep returning non-compliant parcels and delays are impacting customer experience.
---
And the Netherlands is a hot spot now, as retailers rethink their supply chain…
---
VAT the end of your tether
Many brands didn't realise that VAT legislation was going to change, or that it'd be accounted for at import.
There's a knock-on effect here; either the shipper or parcel receiver has to pay it. With carriers paying huge sums of taxes, or the customer picking up the cost – it's not only damaging for carriers, but customer experience too.
So retailers need to decide what kind of delivery model they're incorporating in 2021.
For a seamless customer experience, taking ownership of taxes makes sense with a 'taxes paid' model but it's easier said than done. Without the right expertise or tech, businesses have struggled to manage additional costs in their supply chain. However, businesses without a 'taxes paid' operation, had a reality check with delays, angry customers and high costs.
The EU is making more important changes to VAT rules on the 1st July 2021, so you need to know how you'll be impacted. The 'one-stop-shop' policy will change who pays taxes – there's a lot to consider.
---