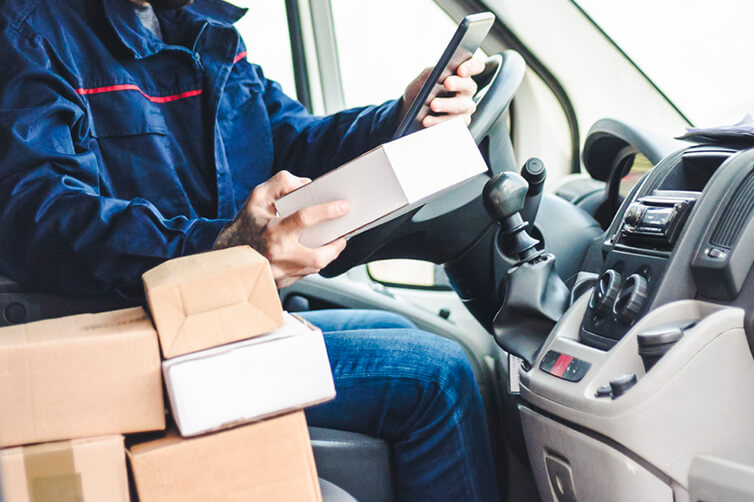 With ecommerce booming, and the delivery experience critical, there is no shortage of final mile delivery and tech start-ups looking to get into your carrier strategy. what3words in particular is a really interesting one to examine, because its MO crystallises three elements that are essential to a fabulous final mile.
what3words has divided the globe into three metre square boxes, assigning each a unique three word reference. The entrance to the Sorted offices is office.cheeks.crush, if you're interested. The incredible specificity of the addressing system holds huge potential because it makes so many of the latest flexible delivery trends accessible to legacy companies.
what3words makes delivery more efficient, because drivers know exactly which part of the building to go to, and makes cross border delivery easier, because addresses are completely standardised.
And, as we know, they're the critical components to a seamless delivery experience, down to the final mile: flexibility, efficiency and – where possible – standardisation.
PUTTING IN THE GROUND WORK
New technologies such as these can have a tangible impact on the logistics of the final mile, so it's important to keep abreast of them. Especially while the ecommerce and customer service teams talk about the importance of the white glove experience, and the warehouse and logistics teams are tasked with working out how to accommodate it.
Tech on top requires tech foundations and seamless integrations, so potentially there's a bit of leg work required. We see you. Doing what needs to be done, to deliver the customer obsessive dream. Let's take a spin through the three key components in delivering a white glove delivery experience.
Flexibility: your ecommerce colleagues and your customer service teams are all about the CX. And the CX relies on offering multiple delivery options, to let customers self-serve their needs. How do you even start to make this work?
To be able to deliver on this front, cost effectively, you need to consider your carrier strategy in detail. You need to ensure you're only using what you need, and that you've got exactly the capabilities you need in place. This may mean optimising by untangling legacy processes and suppliers, to make sure you're not held back when delivering in future.
Efficiency: your delivery network should be what it needs to be to your customers; scalable for future growth when needed, and no more. You should cherry pick the individual services that your network needs, you don't need to take everything a carrier has to throw at you. Don't use, or pay for, more than you need. But make sure what you have lines up faithfully with customer requirements. Once you've refined what you've already got, you can start to supplement any gaps in your carrier strategy.
Before you get to the delivery itself, consider the efficiency of your checkout and how well it sets off the whole delivery process. How closely aligned is checkout with your warehousing? The two should be seamlessly integrated. When an order is placed, it should be automatically allocated to the appropriate carrier based on the most efficient predefined rules, that you set yourself and that do the hard work for you.
Of course, managing multiple carriers brings its own set of complexities. And efficiency here is key. You won't enjoy any of the benefits of precisely tailored carrier to customer setups if you're spending all your time relearning processes and standards as you switch between carriers. And that's why you also need to standardise…
Standardisation: a single view, over multiple carriers, over thousands of final miles, is needed. It's complicated stuff. There are a lot of moving parts. A lot of moving parcels. To see them all clearly, and manage both product and customer expectations effectively, delivery managers need a single, standardised dashboard, with a single integration between carriers, to ensure they can easily manage everything in one place.
As retailers seek to charm through delivery, creating white glove experiences that are increasingly tailored to individuals, customer touchpoints get more varied and complex. That doesn't mean the underlying infrastructure should. If tech and logistics work together closely around pillars of flexibility, efficiency and standardisation, retailers should be able to build architectures that make the most of today's technologies, and remain ready for what comes next.
---