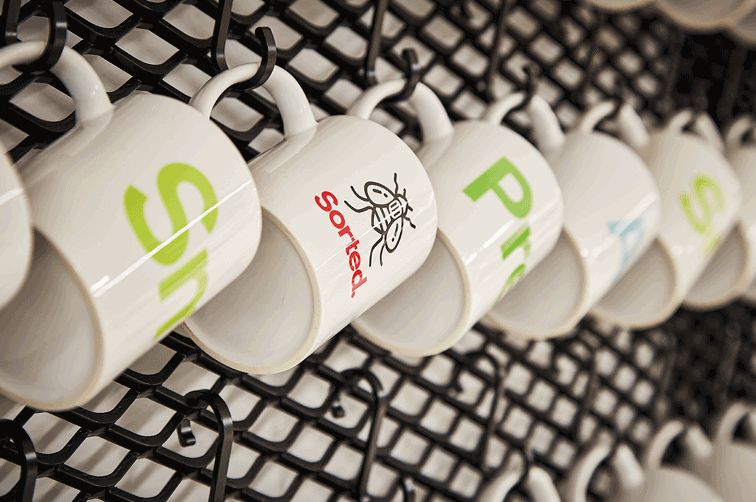 As Sorted reaches the next stage of its evolution, we're thrilled to announce the appointment of our new CEO, Carmen Carey, to lead the company into the next stage of its growth. Carmen has been a non-executive director on Sorted's board for the past two years and has been working closely with Sorted founder and former CEO, David Grimes, during that time. Carmen and the extended Sorted team will be driving Sorted's transformation, positioning us as the delivery experience platform of choice.
We recently sat down with Carmen to hear more about her inspiring vision for Sorted, her career journey to date, and how her new role as CEO will unify her expertise with our founder, David.
---
Tell us a bit about yourself and your business journey so far.
I've spent my professional career in the B2B enterprise software market and over the past 25 years, I have had the fantastic opportunity to help lead fast-growing SaaS businesses that need transformation to realise scale and value.
I started my career in Silicon Valley as VP (Americas) of Global Services at NASDAQ-traded BroadVision where I latterly ran the Americas Professional Services team and was accountable for delivering a significant P&L and the satisfaction of an impressive customer base of global category leaders. I became a global executive when I relocated to London in 2004, as COO of MessageLabs, and have since focused my career as a transformation CEO.
To date, I've led three successful exits – ControlCircle to Alternative Networks Group (now Daisy) for Scottish Equity Partners, Big Data Partnership to Teradata for Beringea, and an AIM delist transaction to Hanover Investors. I also hold deep understanding of board governance from executive and non-executive director perspectives, having served on the boards of Arts Alliance Media, Brady, and – before recently being appointed as CEO – Sorted.
Having spent two years on the board at Sorted and completing an extensive discovery process to undercover the company's barriers to scale, we've created a 'Sorted 2.0' vision with the support of Sorted's founder and the fantastic team. Having secured board and investor support for this plan, the next stage of Sorted's growth – and next journey in my professional career – is a thrilling prospect. I am incredibly excited to work with our brilliant customers on helping them to achieve industry-leading delivery experiences. The brands and retailers we work with truly make Sorted the company we all know today.
---
You've been a NED at Sorted for two years, what makes Sorted such an exciting company in your opinion?
Sorted sits at the very heart of the delivery and ecommerce sector, and our delivery experience platform offers an unparalleled end-to-end ecommerce experience for retailers, carriers and consumers that is truly paving the way for the industry.
On a personal level, one of my first career experiences was in the ecommerce industry, when I joined BroadVision in the 90s, but back then it was a truly nascent space. BroadVision promoted the 'one to one enterprise' and had early patents on shopping cart personalisation which we now see as hygiene to the online experience. Fantastic innovation.
I have had the incredible opportunity of working with some of the world's biggest brands to execute their online strategies. It was a tremendous career experience that tethered me to the ecommerce space for life. The continuous innovation seen in the sector over the years has inspired me, and I'm excited to lead Sorted as we help to define the new industry-changing developments as they come.
My time as a non-executive director on the Sorted board has given me a unique experience to gain market knowledge that marries with my long-term career SaaS experience, and it has positioned me well for stepping into the CEO role. I've always wanted to be a part of the core Sorted team, and it's a privilege to now be leading one of the most exciting businesses I have seen.
---
What are your priorities at Sorted?
A key part of my role will focus on ensuring that Sorted provides the best possible value to our customers, as well as delighting our employees, trusted partners, and shareholders via the delivery of our next-generation strategy and business plan. On a personal level, I plan to focus on being the best leader I can be – listening, learning, and acting with intent, empathy and integrity.
---
How will the 'new' Sorted be able to help?
It's no secret that ecommerce is growing at an unprecedented rate, and with the customer satisfaction stakes higher than ever, the delivery experience has become a critical differentiator for retailers to attract and retain customers.
Sorted plays a pivotal role in this dynamic. By fixing poor delivery choice, broken customer promises, and disjointed post purchase communications, customer happiness is increased, alongside a significant uplift in loyalty. It also enables retailers to have a unique proposition to fuel their growth.
Sorted has reached a milestone in its evolution – the value proposition has been validated, and the brand is well-established, backed up by an enviable list of enterprise customers and strong repeatable revenue growth. We believe now is the right time to take the next step in Sorted's journey. Our ultimate goal is to create a truly end-to-end "Delivery Experience Platform" that will enable us to scale in the UK, internationally, and in new revenue markets and significantly distance ourselves beyond the competition.
---
Your unified expertise with Sorted's founder, David Grimes, is an exciting prospect. What key milestones are you both hoping to achieve in the next three years?
While the founder and CEO dynamic is important, it is only a small piece of the puzzle when it comes to defining and executing a strategy successfully and creating value for all stakeholders – our customers, employees, shareholders and trusted partners.
As the CEO, I am the custodian of the business and of our investor's money, alongside the livelihood of our team, and satisfaction of our customers. David and I will continue to collaborate as part of the ongoing board and strategy dialogue which extends well beyond this transitional period. The execution of our strategy will be reliant on steadfast leadership from me and building and empowering of a superlative team across the business. We've also announced exciting changes to our executive leadership team, including Iain Greig as Non-Executive Director and interim COO, Steve Langley as Vice President of Product, and Axel Lagerborg as Vice President of Sales.
Key milestones for the entire team are defined in our Sorted 2.0 plan, and we will be sharing these with the market over the coming months. The future for Sorted and the delivery experience sector is looking bright!
---