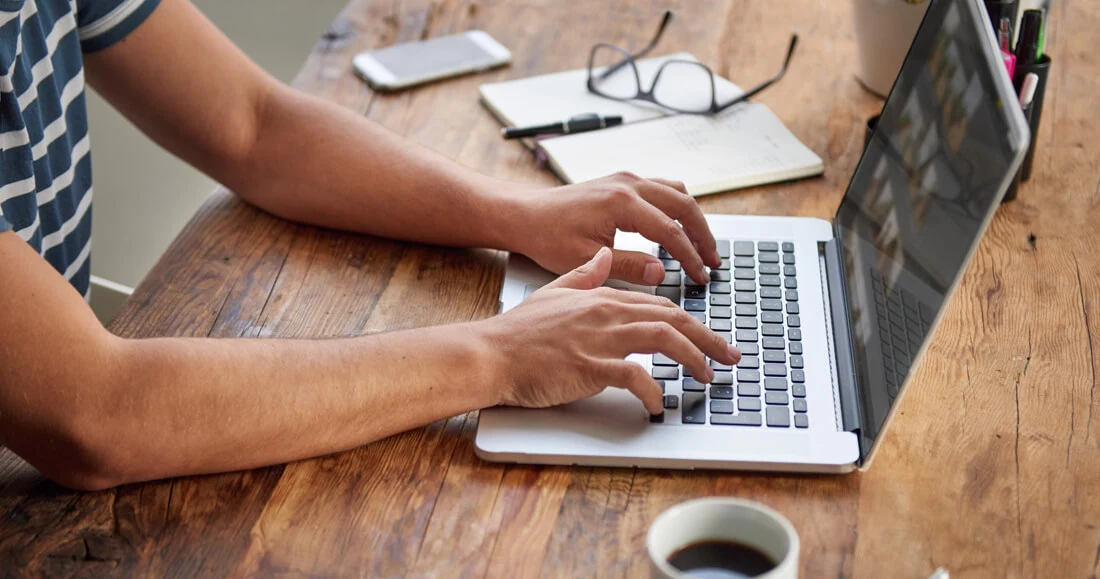 Pre-pandemic, most (read: all) retailers have spent time and resource on improving post-purchase experience. Obviously, this was a priority for some and a side-project for others, but it's safe to say it has been one of the biggest areas of industry investment in recent years.
We get approached by lots of retailers looking for help and advice on some of their burning challenges – which, during the pandemic, have consistently had a focus on customer experience, brand building and post-purchase. It's very clear that the importance of fulfilment and final mile has only grown during the health crisis. Retailers have been forced into transformation.
It's a weird time (understatement of the century?). Everyone is in the same boat, no-one has total control over what's going on. Even for the biggest retailers, there's a considerable dose of 'make it up as you go along' (as we cover in this blog).
But, when stuff gets crazy, and with peak and Brexit challenges in the mix, assumptions are made, trends are misinterpreted and it gets harder to distinguish between fact and fiction.
The same statements and sentiments keep coming up in our conversations – from all retailers, of all shapes and all sizes. We've gathered together a list of some of the most common retail CX rumours, and we've done a review of each one.
So… are they true or false?
"CUSTOMER SERVICE LEVELS ARE UNSUSTAINABLE."
True.
A surprise, mid-year peak period was major strain for already stretched warehouses, reduced resource due to furlough or sickness and unprepared processes. And that was the case before any Christmas volume crept in.
Most retailers are really struggling to serve customers within SLA – whether it's monitoring call wait times, cost per contact, calls dropped or WISMO resolution.
It really doesn't have to be like this though. With no slowdown in ecommerce expected any time soon, retailers need to react quickly by making operations more sustainable and finding ways to mitigate the risk of call centres falling over.
We've found that 'where is my order?' calls can make up around 80% of all customer contacts. Reducing the number of inbound calls should be the first step in making sure CS performance doesn't become the downfall of your customer journey, particularly at peak times.
Allowing customers to self-serve or receive proactive notifications on their delivery tracking means you catch the WISMO query before it reaches your contact centre – your main priority as an immediate way of managing those unsustainable call centre volumes.
"NPS AND CSAT RATES ARE EXPECTED TO DROP OFF A CLIFF WHEN VOLUMES RISE."
False.
This is a weird one, because it's counter-intuitive. You'd expect that customers would be frustrated by product unavailability, long delivery lead times, unpredictable delivery delays and longer CS wait times during peak and pandemic times… but, actually, we're seeing evidence that they're being increasingly patient and understanding.
Of course, this isn't the case across the industry; some are struggling with customer complaints and dissatisfaction – and this is likely to become much more commonplace as patience runs out and loyalty is lost.
However, one food and drink retailer told us that they've seen a 10% increase in NPS, and this is a pattern we've witnessed across a number of different retail verticals as a short-term change in the wake of the pandemic.
Everyone is aware of the situation for ecommerce at the moment; everyone watches the news and everyone has recognised the retail industry as being resilient and hardworking in keeping the country moving during the pandemic and all that follows. Customers are more tolerant of issues, particularly when it's out of the retailer's hands – the key is to make sure customers feel in the loop and up to date, as the solution to customer satisfaction is communication.
At the moment, it seems that shoppers' expectations have plateaued. They no longer think their experience should be perfect or hiccup-free, but they do expect honesty and proactive transparency when things are going wrong. That's what will stop NPS and CSAT dropping over time.
"CUSTOMERS ARE LESS INFLUENCED BY DELIVERY SPEED THAN THEY WERE PRE-PANDEMIC."
True.
To tackle fulfilment challenges in the early stages of virus-response, delivery option variety was the first thing to go. Next day delivery was almost immediately removed from most of the large online retailers – ASOS as an example.
Did that put people off shopping? Not at all.
According to ONS figures, online sales rose by 19.7% in May 2019 – and they've pretty much continued since then, so buyers weren't deterred by lack of grocery delivery slots, extended wait times or fewer delivery options. Delivery speed, or lack thereof, doesn't seem to have been a blocker in the first few months of the pandemic.
So while it's true that customers want their items now, some things are more important. Shoppers may be happy to wait a little bit longer to get what they want, if they're in control of when it arrives and they get a good experience while they wait.
That said, the 'like it or lump it' approach to final mile offering soon wears thin. As consumers settle into their new ecommerce shopping habits, market choice broadens and high streets crawl back into action, the 'one-size-fits-all' delivery option dictation will start to turn people off.
Immediacy is a luxury in some cases, but a necessity in others. Product need is high for some purchases; consumers don't want to wait if they can help it, they don't want guesswork around when it will arrive and they want it delivered first-time if possible.
So, give customers as much delivery slot flexibility as possible, and make sure you're keeping them informed about it too.
"THERE'S NO TIME TO CHANGE POST-PURCHASE CX, WE'RE TOO BUSY."
False.
Now – one food and drink retailer told us that they've made 40 new hires in their CS team to help with keeping customer experience positive. That's an inspirational example of adapting operations to support changing business demand. But hiring and redeployment isn't always possible – and isn't always the answer.
Improving post-purchase CX doesn't have to be a huge job. It can be done with a single system implementation, with incremental changes or with a larger-scale 'one-off' project. The shorter-term push to improve platforms and processes will mean an ongoing and longer-term improvement. Freeing up resource, allowing self-serve, making your site work harder and ensuring you nail comms will eliminate pain further down the line – and none of the above need to be rocket science.
On top of that, the weight doesn't have to be on the retailer's shoulders. Enough excuses about in-house capabilities, when suppliers are ready and waiting to plug-in existing tech that can power up post-purchase.
We all know that papering over the cracks will only lead to more problems later down the line. So don't make the mistake of opting for a short-sighted quick fix when it comes to post-purchase and CX.
That's probably enough myth busting for now. We'd love to keep hearing the hearsay and we'd love to keep the discussion going – so get in touch with us on Twitter if you have any thoughts.