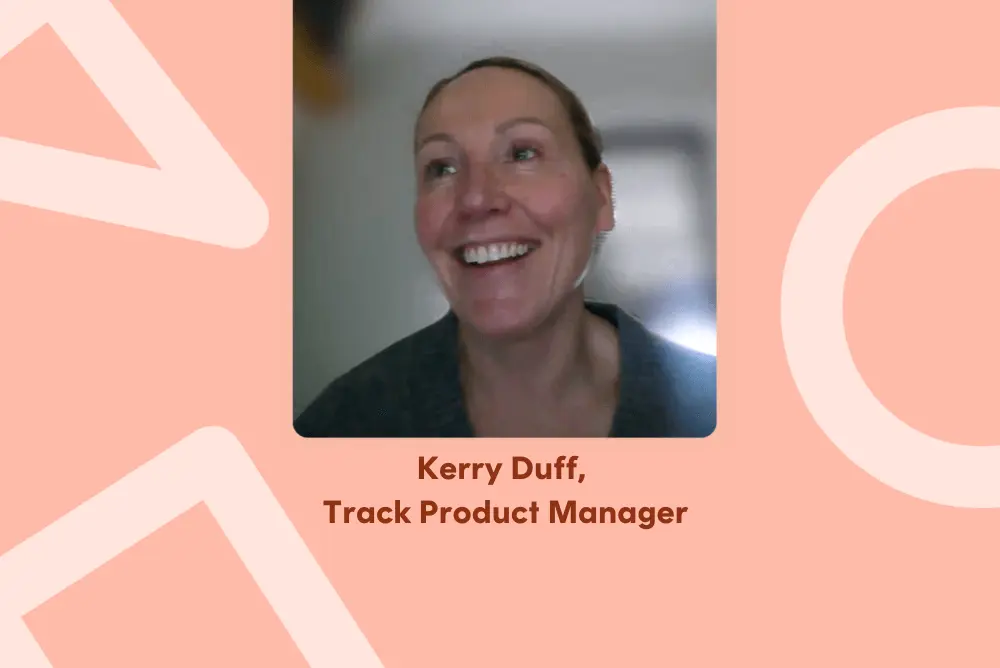 Peak season is the biggest event in the retail calendar. In this period, we will naturally see increased sales, higher customer expectations, and the challenge of ensuring a seamless customer experience, particularly in the post-purchase journey.
In fact, recent Sorted research revealed that three quarters of retail leaders are planning to invest in the post-purchase experience as they look towards another busy peak season.
Retailers are being forced to grapple with the pressure of increased competition, combined with the budgetary scrutiny that has swept this year, as well as the stress that comes with the increased demand of peak season. Essentially, businesses are being forced to come up with new ways to make money, whilst simultaneously working hard to save money. No easy feat.
So, how can retailers use the post-purchase experience to handle all of this?
To answer this question, Kerry Duff, our Track Product Manager, joined us on our latest Sorted Retail Sessions podcast.She shared tips on how retailers can enhance the customer experience and gain a competitive advantage through post-purchase.
---
Self-serve to serve yourself
'Where is my order?' (WISMO) enquiries are inevitable. No matter how smooth, how effective, or how efficient your delivery process is, problems are going to occur. So, if it can't be stopped, businesses need to prepare for when it does occur.
Interestingly, WISMO is an area that does not receive enough attention, especially when considering the actual cost implications that come with WISMO resolutions. Retailers could be forced to spend up to £14 per query, and when added together, they can escalate to around £250,000 per week for some. It's an area ripe for improvement, with self-serve options and branded communications a key part of the solution.
---
73 percent of consumers
Say they had to chase the retailer on the whereabouts of their parcel rather than receiving proactive communications.
Self-serve can be a real asset for retailers. Providing self-service options, such as a comprehensive branded tracking page, gives customers the power to check the status of their deliveries whenever they wish – putting the power back in their hands.
This feature is particularly important with drop shipping vendor shipments. Multiple items from a single order might be shipped separately – using different carriers – leading to a confusing and often frustrating experience for the customer.
---
Maintaining consistency with branded delivery communications
The customer experience doesn't end at purchase and work needs to continue right up until the product reaches the customer.
Branded parcel tracking and delivery updates are a great way to do this but are– too often overlooked. They allow retailers to maintain their unique style and tone, helping them avoid the confusion often associated with standard carrier tracking pages.
---
This also comes into effect with 'happy path' and 'unhappy path' communications.
The 'happy path' is when deliveries go smoothly and as expected. The 'unhappy path' is the opposite, when something occurs that disrupts the delivery experience.
Interestingly, retailers often undervalue the 'unhappy path,' not realising that this is precisely when customers are seeking the most information. By addressing both paths, retailers can significantly reduce WISMO contacts, cutting down on costs and enhancing customer satisfaction. It's a win win.
---
Putting this into practice
For retailers that are ready to embark on this journey, the initial focus should be on mimicking the communication that carriers are already providing, ensuring a seamless transition for the customer.
From there, communications can be built out and expanded. Retailers need to manage the stages in the delivery process that generate the most WISMO contacts, allowing them to address these critical points head-on.
Over time, consistent and clear branded communication fosters a stronger connection with the customer. It's not just about resolving issues, but enhancing the overall brand experience through personalised promotions, product recommendations, and building trust through transparent communication.
Satisfied customers are more likely to make repeat purchases, refer friends, and provide positive feedback, contributing to a healthier bottom line and a more robust brand reputation.
---
In addition, paying for new customers can be expensive.
In fact, the cost of acquiring new customers is five times higher than the cost of retaining existing customers. This means that converting existing ones is far more cost efficient.
With retailers needing to spend every pound in a considered way, especially with the increased scrutiny being placed on ROI, it's extremely important to be wise with the money on the table.
Existing customers have proven to be more, valuable than new ones, – so keeping your customers happy has never been more important.
---
The bottom line
Peak season will always be a stressful time for retailers, but it's also a great opportunity. Investing in branded delivery tracking and communications isn't just a nice-to-have, it's a strategic necessity for retailers seeking to cut costs, drive loyalty, and stand out in a highly competitive market landscape.
---
Bonus content
Dan Greenall (VP of Product and Marketing) chats to Kerry Duff (Track Product Manager) about all the ways we're seeing retailers lower their final mile costs – using contact deflection, customer contact reduction and other tactics.
Touching on drop ship comms, scam emails and much more – this isn't one to miss.