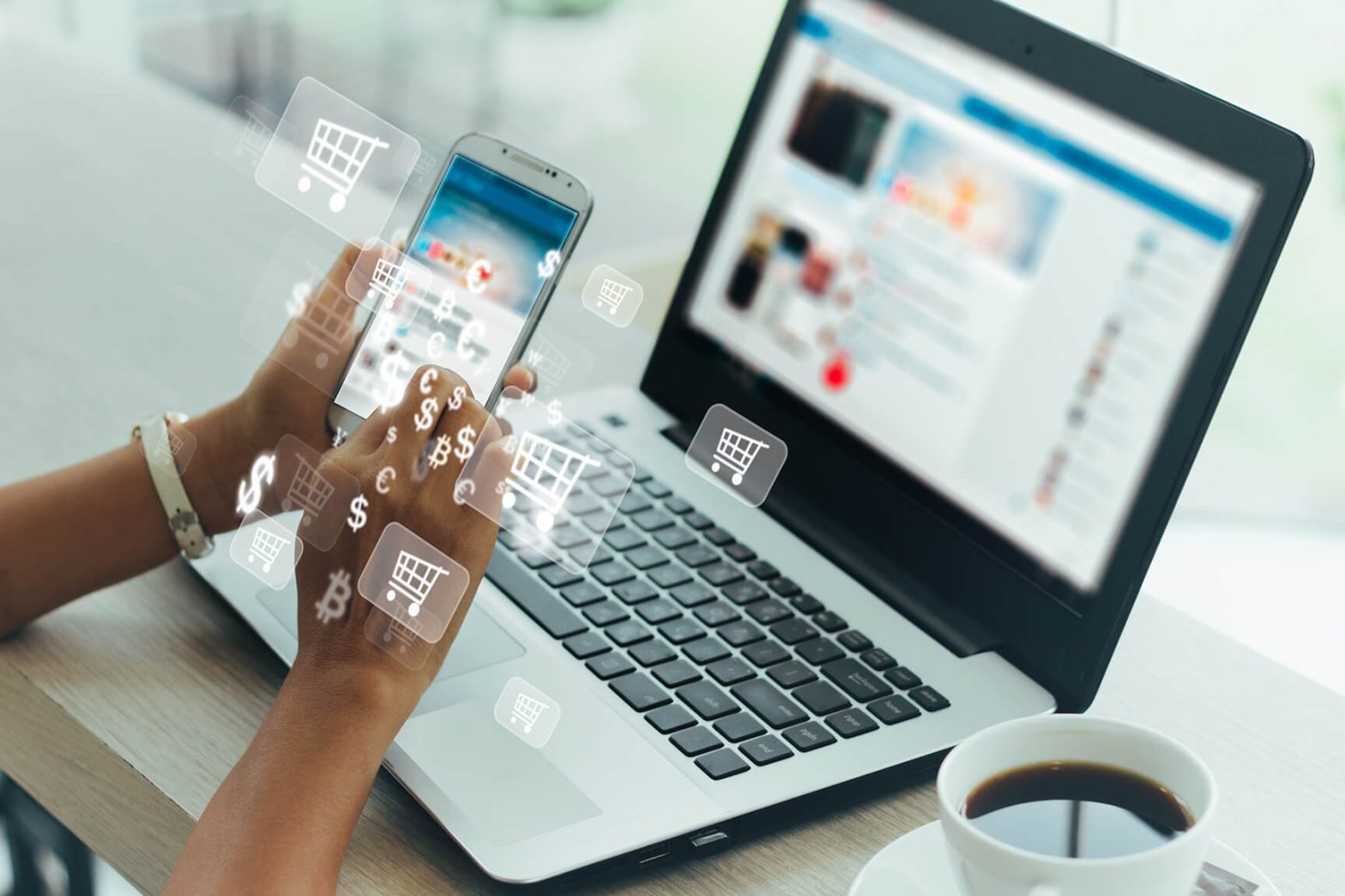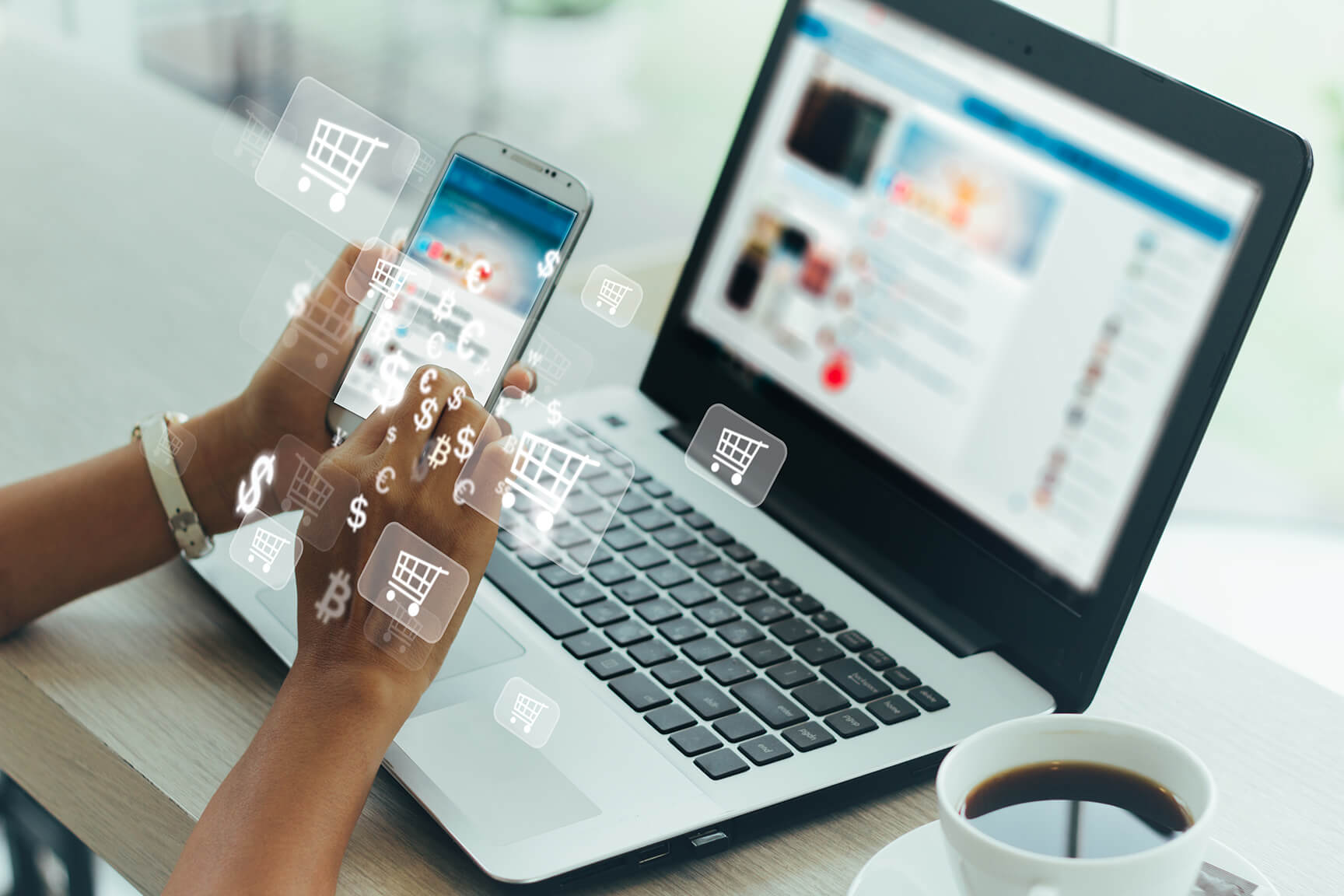 If you're running a growing ecommerce business, your week is inevitably filled with various tasks that constantly need to be ticked off the to do list. From managing customer queries, to processing orders, posting off parcels, and taking in returns, the list never ends.
That's why we've done some digging and compiled this list. Here, you'll find some of the top Shopify apps that exist to make life easier for small-to-medium sized businesses, as well as giving customers a five-star post-purchase experience. Improve daily operations, reduce manual handling, give great customer service, offer easy delivery, reduce WISMO enquiries and make the returns process so simple that you'll wonder how you ever managed without these apps.
We know that every penny spent on building and improving your business counts. It's important to know that the purpose of each app ties into a business goal or challenge you may have, to ensure it's worth the time and money using it. We've listed five Shopify apps that each tackle a specific purpose along the customer journey, ensuring your shoppers can enjoy their post-purchase experience – and you can keep things running as smoothly as possible.
---
Email Marketing
Moosend
Regardless of the size of your business, marketing to your customers is essential. Having a way to communicate with your customers through email means you can create strong long-term relationships, grow your customer base, and build your brand reputation. In fact, email marketing is one of the best marketing methods available for small businesses on a budget.
What exactly is email marketing? It's a powerful channel, that uses email to promote your business and its products or services, and a great tool to make your customers aware of your latest items or offers. It can play a multi-purpose role in your marketing strategy; with different types of marketing emails creating lead generation, brand awareness and relationship building.
Where to start? Creating professional looking emails that your customers will want to see can feel daunting. That's where an all-in-one email marketing software tool can step in and take on most of the workload for you.
Moosend is email marketing and automation software, and offers an easy way to create, send and automate your email marketing campaigns. You can impress your customers by creating eye-catching emails with the drag-and-drop editor and premade templates. It doesn't stop there, as landing pages and signup forms also come with the package.
Make it easy to hit your marketing goals at the push of a button with the email automation feature, where you can create your workflows or pick one of the ready-made automation recipes.
Why is Moosend great for smaller retailers?
Other than making emails simple, their pricing is ideal for growing businesses – you can even join Moosend for free for a month to see how it works for you. After that, the flexible pricing structure lets you build a plan to suit you and your business.
And no matter your skillset, you'll be able to create professional email marketing campaigns quickly. That means less time spent worrying about marketing and more time spent working on other parts of your business. Once each email marketing campaign has been sent out, it's easy to analyse performance.
And the best part? Moosend has a sender reputation of 98%, meaning your campaigns are not likely to end in the customer's junk folder.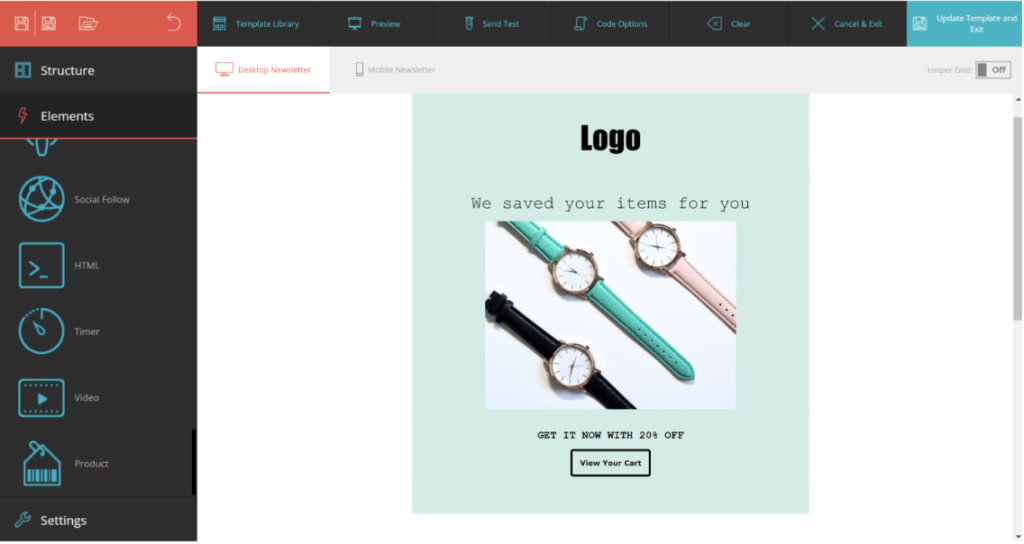 ---
Payments
Shopify Payments
Where to start?
Easy. Shopify Payments is the simplest way for Shopify users to accept payments online. It eliminates the hassle of setting up a third-party payment provider and then having to enter their credentials onto your website. With this payment tool, you're automatically set up to accept all major payment methods as soon as you create a Shopify store.
Why is Shopify Payments great for smaller retailers?
As well as being quick and easy to set up, Shopify Payments gives you the freedom to accept all payment types easily and use popular payment methods such as PayPal and Amazon Pay. Shoppers can pay from anywhere in the world in their local currency, meaning your customers can pay securely in the way they like, wherever they like.
The advanced fraud analysis capabilities allow you to identify fraudulent orders too, by verifying the customer's address and their card verification value (CVV for short), preventing unauthorised use. That means you and your customers can feel protected no matter what.
Their costs vary based on your pricing plan, but beyond the credit card rate and the subscription fees for your store's Shopify subscription plan, there are no hidden fees, or setup fees.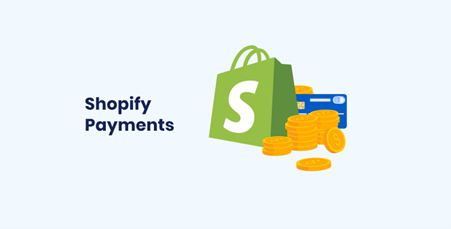 ---
Customer Service
Gorgias
Not all customer service enquiries are avoidable, so when customers do get in touch, it's essential that you offer efficient customer support. Having this in place means you can build brand loyalty and scale up the business, w.
If customers can contact you – on a platform of their choice, whether that be via live chat, text, or social media – and they can receive a quick response to their query, then that means they're happy. Gorgias is an ecommerce helpdesk that lets your support team answer customer queries while simultaneously viewing customer data, such as order information. And for any common or simple queries, answers can be can automated, meaning they won't have to wait for a customer agent to respond.
Why is Gorgias great for smaller retailers?
When it comes to querying their order, customers want a speedy and informative response. But sometimes you can't be on hand to reply immediately, or the information you need is hard to find. Gorgias can help you to level up and deliver an exceptional customer experience.
And when customers contact you on various platforms such as Instagram, Facebook, email, or through a chatbot, it can be confusing and difficult to keep up with their queries. Gorgias simplifies it by centralising all the information you need in one place. That means you'll be able to respond quickly, regardless of the platform. Plus, with the option to create template answers to respond to the most common and repetitive questions, you can automate up to 20% of your customer support tasks – giving you back a fifth of your time to carry on with other essential jobs.
Gorgias has been designed specifically for ecommerce stores with its powerful Shopify integration and ecommerce focused features – making it easy for your business to set up and run too. Their pricing is designed to scale with your business, and they have several plans available, so you're sure to find one that suits your business.

---
Returns
Sorted Returns Center
Customer returns may not be the glamourous side of running an ecommerce store, but it's as essential as any other component of the purchase journey if you want to ensure your post-purchase experience is a winner.
Returns can feel time consuming and costly for the consumer if it's not done right, and 81% of customers say they would avoid ordering from an online retailer if they saw issues with their return process. So, it pays to ensure that you make it as easy as possible, to increase customer satisfaction and encourage loyalty to your brand.
---
Sorted Returns Center is an automated returns management app for Shopify users, where growing businesses can automate their returns management to retain revenue, drive customer loyalty and reduce customer contacts. It's an easy way to set rules and return windows, approve returns, track progress, and get key insights.
Why is Sorted Returns Center great for smaller retailers?
The Returns Center lets customers request refunds or exchanges via a branded portal and keeps them updated with customisable communications. With 77% of customers stating that getting timely updates on the progress of their return, refund, or exchange would make them more likely to purchase again, the returns process is one you want to get right.
---
Returns management may sound like an expensive investment, but it doesn't have to be. With a 14-day free plan, you can try it and see how it can best fit your business. And with three pricing structures starting from just $50 a month, there's an option for every business, no matter how small. And there's both time and money to be saved when making an investment into easing your returns process.
But if you're not ready to make the investment just yet; Sorted's free plan includes a branded returns portal, customer email notifications, retailer progress updates and a dashboard where you can manage your returns, so it's accessible to even the smallest of businesses.
.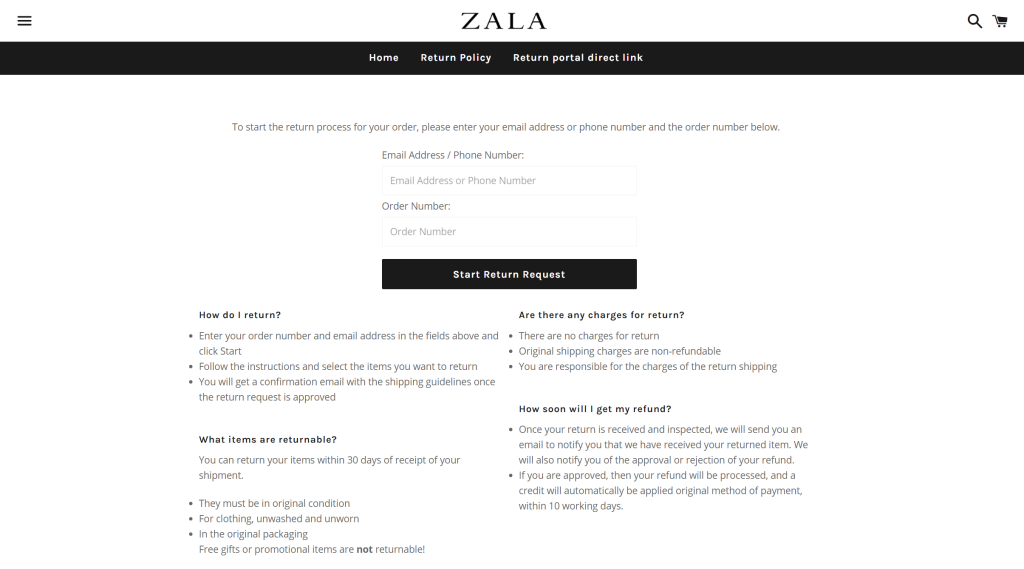 ---
Reputation marketing
NiceJob
For nearly 9 in 10 consumers, an online review is as important as a personal recommendation, and 72% of customers say that positive reviews make them trust a business more. It shows that reviews are a powerful asset to your small business, because it helps to reinforce your credibility, influence customer decisions, and builds confidence in your brand. And when customers leave glowing reviews about their experience, they're effectively giving you free marketing. What's not to love.
Not only that, collecting online reviews can improve your SEO rating – and with an improved search ranking, more potential customers will be able to find you.
You just need to ensure that it's easy for your customers to rave about you. That's where NiceJob comes in.
NiceJob is a reputation marketing tool that makes it easy for online businesses of any size to manage reviews, referrals and sales, helping you to improve your online reputation and generate buzz around your store.
The features include sending review invitations, automated email and SMS follow-ups, reputation monitoring, website integration, custom invite templates and more. That means it basically encourages your customers to leave reviews-with almost no input from you!
On top of that, it uses SEO tools to drive traffic to your website, generating more leads, and increasing online sales.
Why is NiceJob great for smaller retailers?
By automating the collection of customer reviews, NiceJob helps smaller businesses to grow their online reputation.
It's also ideal to set up, with its easy-to-use software, and automation tools, and it comes with exceptional customer support.
Not only that, they offer a 14-day free trial meaning you can test the waters first before committing. And the contract-free plans work for any sized business, with pricing starting from $75 a month.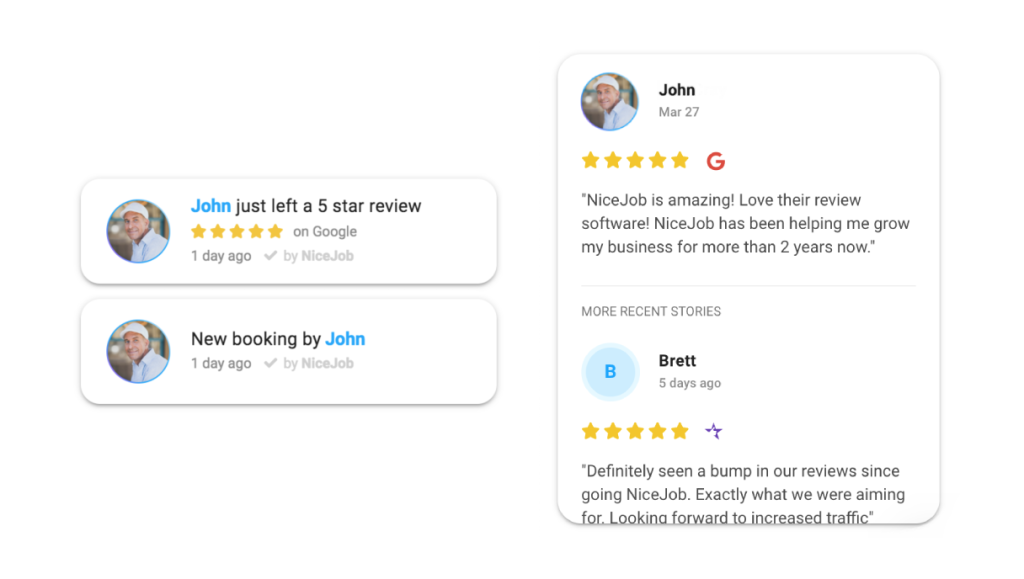 ---
We know it can be challenging to navigate all the different aspects that go into growing an ecommerce business. But by integrating some of these useful apps into your everyday work, you could reach your targets whilst saving time and money. Find out what Sorted can do to help you maximise your post-purchase experience here.
---