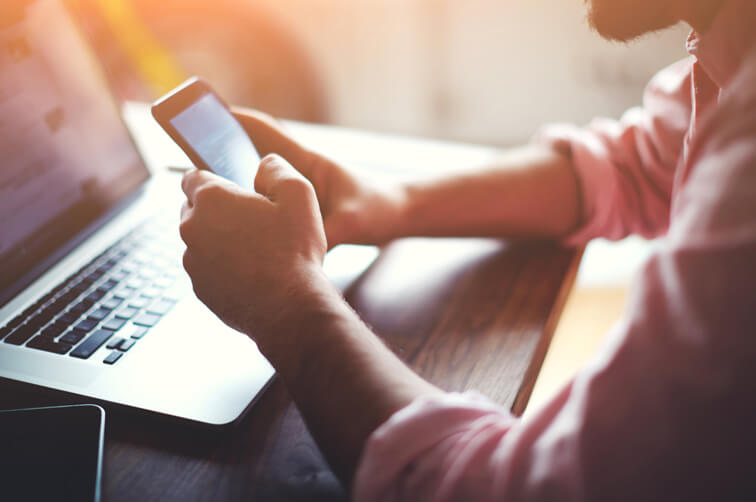 We depend on delivery, now more than ever. It's become a lifeline.
We heard one story this week of a delivery driver going to the local shop and picking up bread and milk for a lady in self-isolation. Above and beyond; it's so much more than putting a box on a doorstep. In fact, the Institute of Couriers have said that this is the 'finest hour for final mile'. And we couldn't have put it better ourselves.
People's lives are revolving around online shopping – they're planning evenings, weekends, birthdays, DIY, meals and medicine around parcels landing at their front door. Even for non-essentials purchases, 'product need' and anticipation is very high for a lot of people.
As consumers, when so much of our world is out of our control at the moment, nobody wants to be surprised by slow supply chains or disappointed by delivery delays. We want transparency within logistics, and we want to know what's going on with our orders.
NO TWO DAYS (OR HOURS, OR MINUTES…) ARE THE SAME
Customers know how tricky it is for you, particularly in the current climate. Customers understand. They just want to be kept up to date. In this new world, nobody expects smooth next day delivery every single time. The situation is moving daily… even hourly. And customers know that. They're expecting delays and hiccups – but they're also expecting you to be honest and up front about it.
When things go wrong, and unforeseen circumstances or unpredictable changes hold up parcel delivery; a quick push notification, text or email to your customer means that they're informed and in the loop.
CUSTOMERS ARE HITTING THE PHONES
If you aren't giving customers proactive delivery updates, you can bet that they'll be in touch. Even if you are giving proactive updates, there's every chance your customer care team is still feeling the pressure.
Enquiry numbers are always going to fluctuate – especially in uncertain times, when products are sought-after or when deliveries are highly-anticipated. WISMO calls are likely to take up a lot of valuable resource, particularly at a time when illness, reduced hours or home working will be impacting workforce anyway. Looking after your people is obviously your number one priority. So relieve as much pressure as possible by freeing up the teams on the CS coal face.
Give customers the power of self-serve. Give them updates to stop them asking about delivery status, and a way of find the answer themselves when they do need to ask.
BRAND REPUTATION STILL MATTERS
Customers would rather hear from you than from a clunky third-party carrier website. They trust you now and you've worked hard to build that relationship with them, so keep that valuable engagement and be that recognisable, reassuring logo that pops up on their phone or in their inbox.
And when the world re-opens, we'll be looking to the brands that did the best job of keeping the hearts and minds of customers.
THE TOP AND BOTTOM OF IT…
In summary, now is the time to speak to your customers – that's never been clearer. They're depending on your delivery and they want to hear from you. Whether it's just an update that everything is running smoothly or a notification that something is going wrong. There's a lot of pressure on retailers, but an offering like that doesn't have to be hard to implement or maintain. A good post-purchase platform will take care of itself, but will give you the control to do it your way when it counts.
The need for tracking isn't going to go away any time soon – the global retail situation is developing every day and customer expectation is unlikely to go back to what it was before. Now is the time to act, and get ahead of the tracking trend.
---