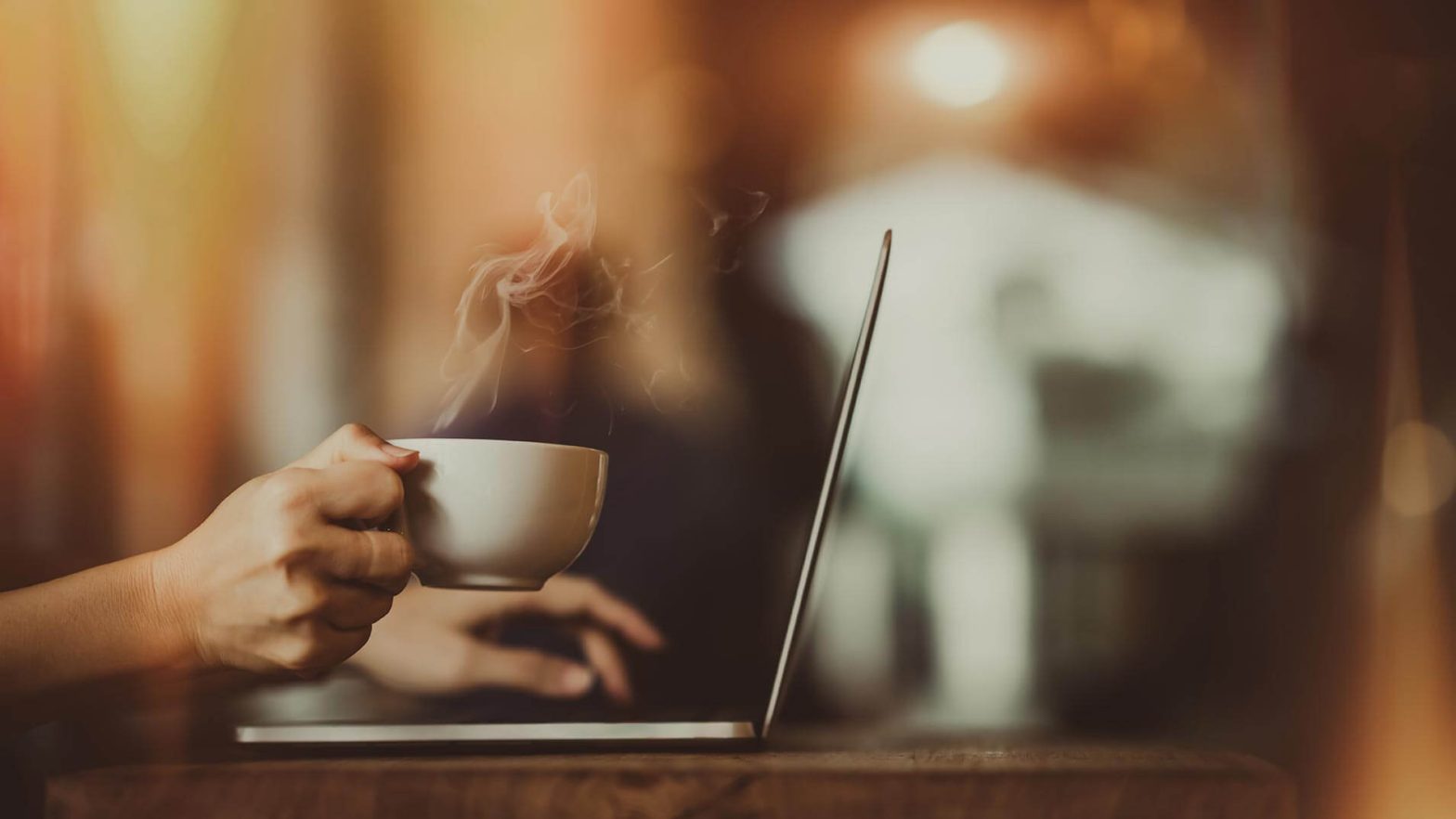 The first month of the year is quiet in the retail industry, right?
Not quite.
So, it's unlikely that you've had time to sit down and catch up on the news.
To make sure you're informed with the need-to-know headlines, we've scoured the web for some interesting stories from across retail and technology. And here they all are, in one handy blog
---
Walmart expands straight-to-fridge delivery service
30 million US households are to be offered Walmart's InHome by the end of the new year, according to Fortune. The Walmart app enables delivery staff to enter customer properties to drop off groceries – this includes putting away the items, or picking up returns, before sanitising, locking up, and leaving. The app notifies customers of each step, and the associates will only be able to enter the house on delivery days. Plus customers can even watch the whole thing live as each delivery will be recorded for peace of mind.  
Walmart plans to hire around 3,000 workers to deliver orders for InHome, offering them an extra $1.50 an hour above most store jobs. The service targets wealthier, time-strapped customers who are willing to pay a subscription fee — and are comfortable with a stranger entering their kitchen — to avoid going to the store or sitting at home waiting for their order to arrive. 
This is an exciting addition to the grocery behemoth's delivery offering, as they make further moves to cater to the growing expectations of the busy online shopper.  
---
Clearpay saves customers millions through Buy Now Pay Later 
Clearpay saved consumers up to 28 million in credit card fees with their buy now pay later offering, and generated £1 billion in revenue for UK partner merchants in 2021 according to Fintech finance.
Clearpay is used by leading brands – including some of our customers (such as fashion giant ASOS) – and provides purchasing flexibility to more than two million active users in the UK, giving an advantage to customers by not limiting where they can shop. As ecommerce adoption and dependency on online shopping continues to rise, checkout convenience is key and it's critical retailers are working to remove any barriers to the buy button.
---
Shopify teams up with JD.com to unlock China market
Shopify has partnered with Chinese e-commerce giant JD.com to help US merchants sell their goods in the world's second-largest economy. JD.com said it will open an 'accelerated channel' for brands on Shopify to begin selling to 500 million Chinese users according to Retail Insight. Shopify will handle price conversion and logistics from the U.S to China. 
---
Want to see how Shopify users can create a 5* customer experience, regardless of size?
Sorted Returns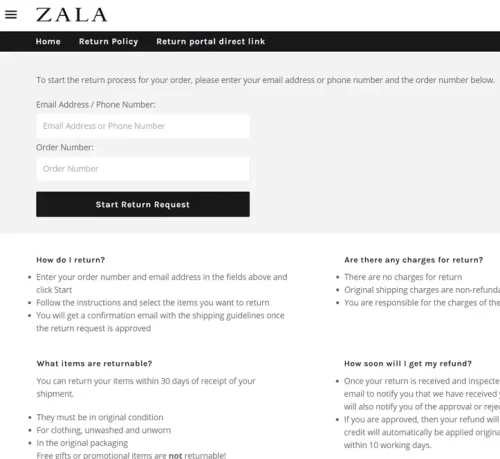 DPD announces acquisition of CitySprint
DPD has finalized an acquisition with CitySprint to offer same day delivery to customers. "This transaction makes genuine sense for both parties and we are delighted to have completed the acquisition," said Elaine Kerr, DPD UK's chief executive. Citysprint's unique national same day delivery network can reach over 88%of mainland UK within 60 minutes "Same day delivery is one of the fastest-growing segments of the logistics market and this deal will enable us to provide our customers with fantastic new services.  
---
Tesco rapidly expands Whoosh to 600 stores
600 Tesco stores will offer Whoosh by the end of this year. The supermarket currently offers its one-hour delivery service at 115 stores in the UK and will expand to 200 stores by February according to Retail Gazette. Customers can order via the retailer's app or at Tesco.com, and products will be delivered within one hour for a £5 delivery fee. The minimum basket value will be £15, or customers can pay an additional £2 for shopping less than this. "Whether it's incremental is hard to tell, but it's somewhere we need to be, and it needs to fit in with our overall proposition so customers can tap into our wider strategy and are able to buy from us wherever and whenever," says CEO Ken Murphy.  
This move by Tesco shows that customer demand for flexible, local fulfilment and delivery continues to be a lucrative trend. Keeping customers fully in the loop on their delivery progress is a critical factor in all post-purchase journeys. 
---
Amazon moves offline
2022 is the year ecommerce giant Amazon will be opening doors to their first physical fashion store. "We wouldn't do anything in physical retail unless we felt we could significantly improve the customer experience," says Simoina Vasen, a Managing Director. The 30,000 square foot Amazon Style store will be situated at The Americana at Brand, a shopping destination in greater Los Angeles, and promises to be a groundbreaking fashion and apparel experience where customers can send items to a fitting room and request other sizes using the Amazon app. 
Ever the trailblazer, this move by Amazon signals the suggestion of a new way of servicing the fashion market for the retailer. Read more on Business Matters.
---
Klarna goes physical with new card offer
Klarna has announced the launch of its new physical card in the UK. The Klarna card allows shoppers to delay payments for up to 30 days when used at high street shops, having previously only offered buy-now-pay-later products online for UK customers. According to Yahoo, – the product launch puts Klarna head-to-head against everyone from American Express to fintech startups such as Monzo, which has launched its own buy now, pay later product, when it comes to paying at the till. 
---
Sustainability is the order of the day at DHL
Logistics and delivery specialist DHL has announced it is to roll out a Green Carrier Certification to identify UK sub-contractors that are already contributing to sustainable logistics, and encourage those that are further behind to invest in green technologies. The certification is being rolled out across all DHL businesses through its primary UK sub-contractor DigiHaul, which manages a network of 750 carriers on behalf of DHL- who will all be invited to take part in the certification program.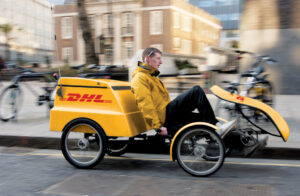 Source: Deutsche Post AG
---
Retail leaders plan top priorities for 2022
Retail leaders' top industry challenges have changed as they enter 2022. Remaining competitive against ecommerce is now seen as a key obstacle to navigate by over a third (37%) of retailers a considerable rise compared to only 26% in 2021- according to market research by Fourth. 
---
Pinterest introduces on the spot try-before-you-buy
AR before you buy? Pinterest is adding a 'Try On for Home Decor' feature to its app.  The feature enables users to virtually place items around their homes using the Pinterest Lens camera. One to watch for homeware and lifestyle brands, the launch is initially available for retailers such as Crate & Barrel, CB2, Macy's, Walmart, West Elm, and Wayfair – with more than 80,000 shoppable Pins, which makes it Pinterest's largest AR shopping investment to date. According to Pinterest, the inspiration-focused social media platform has seen a 32% increase in the number of users engaging with shopping surfaces in the past year.   
---
And that's it.
You're all caught up with some of the top stories from last month! Give us a follow on our socials (if you don't already) to be notified of next months edition.
---