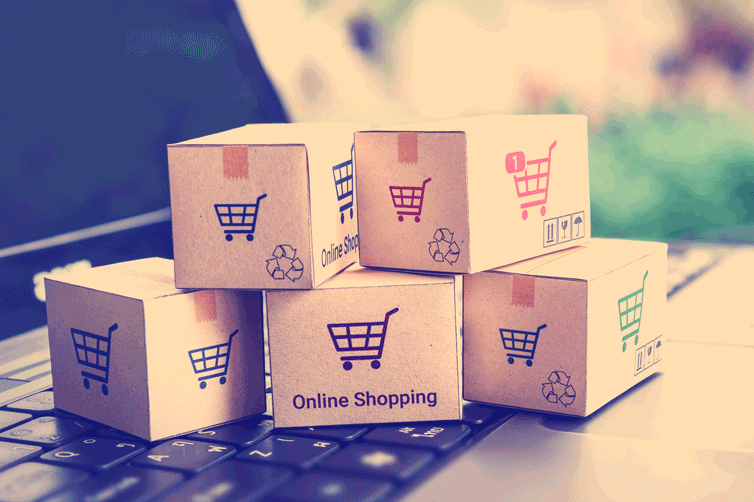 As we near the end of 2020, it's safe to say that much of this year has been unexpected to say the least. We've seen staggering changes in customer behaviour, and we've also witnessed conventional ecommerce flipped on its head in light of online demand.
Despite the curveballs thrown this year, 2021 is sure to bring even more innovative changes to the retail sector and beyond. The high street will be reincarnated in new ways, and online offerings will go further than the already refined services already being provided by many retailers.
What's next on the horizon? Here are just a few predictions about some of the trends we'll see…
1. CUSTOMERS WILL HAVE GREATER AUTONOMY AND CONTROL OVER THE DELIVERY EXPERIENCE
This year, Sorted identified a 'Black November' due to a 53% increase in shipment volume through the platform compared to the same month in 2019. With deliveries becoming the highlight of a customer's day, demands and expectations will continue to skyrocket, particularly in relation to flexible and convenient delivery options to suit their needs, lives and expectations. This will now be offered as the industry standard.
Autonomy is on trend. In 2021 we'll see retailers having more control over their purchasing journey, having been presented with more options – such as fast delivery, a specific day or timeslot, ship from store or a convenient click and collect location. This will be the new standard for all, alongside real-time parcel tracking. Heightened demands and greater order volumes will also mean that automated tracking and post-purchase communications will be the key to reducing customer contacts while increasing brand engagement and consumer confidence.
2. MORE HYBRID STORES/LOCAL DISTRIBUTION CENTRES WILL SPRING UP ON THE HIGH STREET
The high street needs to change in order to thrive again. A Walker study found that at the end of 2020, customer experience will overtake price and product as the key brand differentiator – 45% claimed this to be the business priority. We therefore expect to see those retailers who only provide a limited point of customer fulfilment – such as a click and collect service – be left in the shadows of retailers opting for a range of flexible, on-demand options.
Farfetch, for example, has shown that the 'ship from boutique' model can be used to lift and utilise stock within a local store to send directly to a customer's home. Long gone is the dependency on central warehouses, enabling retailers to tap into previously untouched (or 'locked down') store stock for online orders.
3. CUSTOMER LOYALTY AS A KEY BUSINESS KPI
Loyalty is more important than ever as the market becomes more competitive. 56% of customers feel more loyal to brands who understand their needs and expectations, so whilst many of us have been in lockdown, it's other aspects of the shopping experience (such as delivery) that are influencing customers from one brand to another. Choice and convenience will be at the top of the agenda for retailers next year, especially as expectations will continue to remain high.
In 2021, connecting online and offline delivery experiences will be key. Providing customers with detailed information to meet their every command and query will ensure a new type of customer loyalty that is built on an exceptional delivery experience. Blending these two online and offline experiences will help to convert and retain customers that have been forced online during the pandemic, regardless of whether a product is available for cheaper elsewhere. In short, customer loyalty is an invaluable currency.
4. 2021 WILL SEE CONVENTIONAL TRADING 'PEAKS AND TROUGHS' DISAPPEAR
This year, the UK has suffered 9,169 store closures and counting, and early 2021 will still see the retail sector in uncertain times. Future lockdowns are still a possibility, meaning we may never see a 'normal' retail peak calendar again.
Unpredictable peaks and troughs can be managed well. Advancements in technology, such as SaaS-based software, is offering delivery management capabilities that are infinitely scalable to leading brands such as ASOS. With the stakes higher and disruptions aside, technology will be used to elevate checkout delivery options and offer market-leading post-purchase CX. Customers will not be waiting for retailers who cannot satisfy their every need and demand in an instant – agility is key here.
5. TRANSPARENT COMMUNICATIONS AND A TAILORED POST-PURCHASE EXPERIENCE WILL BE MORE IMPORTANT TO CUSTOMERS
An tailored post-purchase journey will be absolutely essential. Trust and reliability are just two aspects that will keep customers happy, but omnichannel customer service options will also be a deal breaker.
As delivery is often the sole touchpoint between a brand and the customer, a customers' post-purchase journey comes to the fore. With the shift to online, we can naturally assume a greater number of deliveries, and customers will want brands to deliver reliably and at speed.
Some retailers like John Lewis are already communicating with their customers well, while others are not, and this is only widening the gap between the retail 'winners' and 'losers'. Offering communications that span a number of channels – from social media interactions, tailored email messages and text message order updates as frequently as a customer wishes – will help to secure brand loyalty.
Only time will tell, in terms of what's ahead.
What remains now is the importance of a connected customer experience – placing them at the front throughout every point in the purchasing journey – and not taking their loyalty for granted. Now, it only takes one click, or one text message communication, to entice their custom elsewhere.