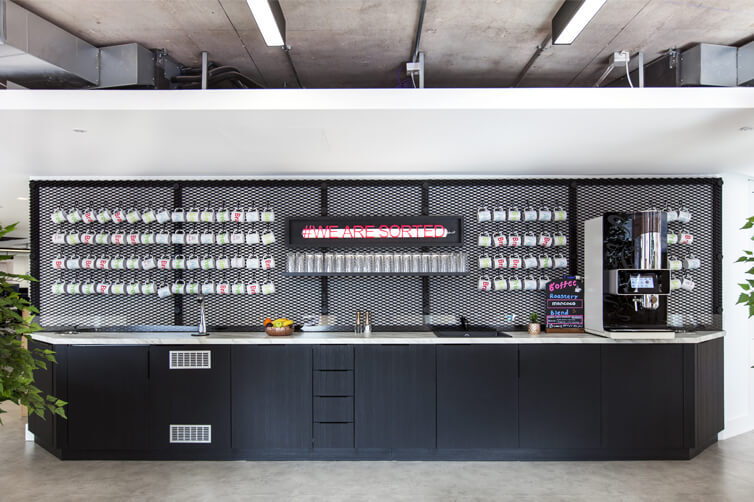 After a few months working with us on a contract basis, Colin loved us so much that he left the contractor's life behind and joined Sorted as a permanent member of staff over two years ago. He's moved from Developer, to Team Lead and, most recently, into a brand new Solution Architect role – so there's been lots of change and progression in Colin's time with Sorted.
Since then, he's been inside Concorde, caught up in TikTok coffee recipes and also been a pain in the a**e… apparently…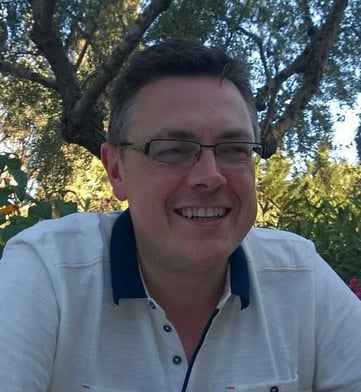 WHAT DOES YOUR DAY-TO-DAY LOOK LIKE AT SORTED?
I've not long been a member of the newly formed Solution Architect team and so I'm still kind of finding my feet and figuring it out. So far it has been varied – from reviewing upcoming work, writing proof of concepts and having wall to wall Microsoft Teams meetings. The aim is to have an understanding of the upcoming work and how it fits together with our current systems to help and enable the development teams. Maybe ask me again in 6 months and I'll have a much more informed answer for you.
HOW DID YOU END UP DOING YOUR CURRENT ROLE?
My first experience with Sorted was as a contract Developer. When I heard there was an opening for a Development Team Lead, I felt it was the right time and the right company to leave the contractor's life. A lot was achieved in the two years since then, from a team rebuild, to working on Sorted's newest products. When an offer came to become a Solution Architect, it was another one I couldn't resist.
Looking to the future, I'm most looking forward to having an impact on the vision of Sorted. There are big plans ahead and the thought of being able to help shape the way we reach those goals is exciting.
WHAT'S BEEN THE BEST BIT OF YOUR TIME AT SORTED SO FAR?
This is a hard one as there are consistently good parts. The work can be demanding and the deadlines are tough at times, but that's countered by the good people you're surrounded by, albeit virtually at the moment. There has been incredible support for me, from all levels, during some personal challenges and every day there's always a reason to break out into a smile.
To highlight one experience, it would have to be the invitation to an awards evening at Manchester Airport, under the wings of Concorde! Managed to have a sit inside too.
AT SORTED, OUR VALUES ARE IMPORTANT TO US – WE'RE SMART, BRAVE, AGILE AND PRECISE. WHICH RELATES MOST TO YOU?
If I had to choose one, I think it would be precise. I like getting into the minutiae of detail. In the short time I have been part of the new team I think I have picked up a reputation for asking the "What about…" questions. I think that comes under 'precise', or is it 'pain in the a**e'?
ANY USEFUL TIPS FOR ADAPTING TO HOME WORKING?
I've worked from home in the past and so I'm lucky to have a dedicated office room. This means I can close the door at the end of the day to switch between work and home life… although it's often not long before I head back to work on my own projects. The one tip I would offer is to have a routine and try not to blend home and work life too much.
ANYTHING YOU CAN'T START YOUR DAY WITHOUT?
A simple bowl of corn flakes and a cup of coffee sets me up, if there's any left that is. My daughter has started drinking iced coffee since lockdown, from a TikTok recipe, no doubt. Hopefully, it's a short-lived phase.
WE'RE GETTING HUNGRY. WHAT'S BEEN YOUR BEST LOCKDOWN LUNCH SO FAR?
Lunch is normally a standard sandwich or leftovers – and even the odd Pot Noodle thrown in when short on time. My favourite new lunch was an attempt at a refried bean quesadilla with crème fraiche and homemade guacamole. It must've been a slow day.
WHAT DO YOU ENJOY DOING OUTSIDE OF WORK?
My two daughters are quite sporty and so, normally, a lot of my time is being a taxi; be it training sessions during the week or competitive games at the weekend. I love watching football when I can but as a Sunderland fan it's tough going at the moment. I like board games and have regular meet ups with friends which we've managed to move online now. I'm also about to complete a little lock-down project of building an old-school arcade machine for my kids (…but it's not really for my kids).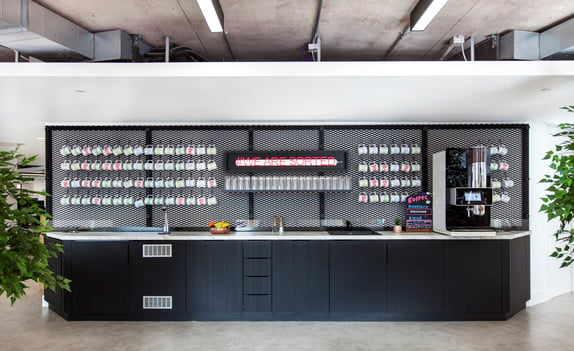 If you want to find out more about what Colin's team get up to, or if you want to hear about the exciting Solution Architect roles we have open at the moment, head to our Join Us page to get in touch. We're recruiting! So keep your eyes out for updates on our website, Twitter, Facebook and LinkedIn.