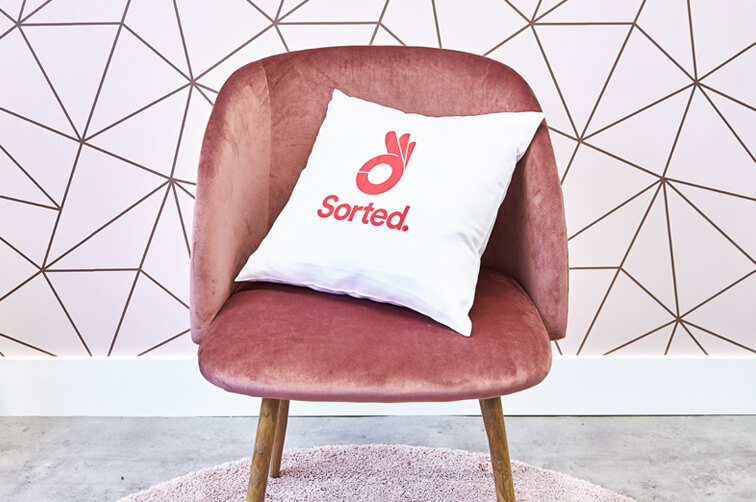 It may be all virtual for now, but our unstoppable team is still growing. Because, despite these uncertain times, our clients need our support more than ever.
After chatting to Jordan in the last Sorted Spotlight, we spoke to another one of our awesome virtual onboarding guinea pigs, Sophie, about her experience starting with us.
Our Carrier BA team work closely with product and development teams, to build out carrier services which are required by new and existing retail clients.
Sophie has slotted right into life at Sorted – and we can't wait to see what she brings to the office. (Hopefully some sourdough…)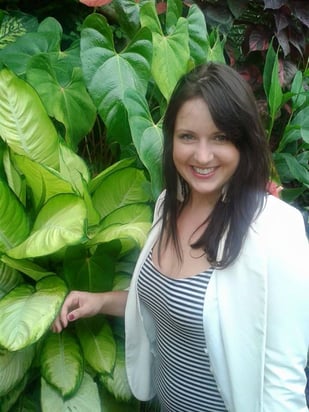 WHAT DOES YOUR ROLE AT SORTED ENTAIL?
As a Carrier BA, my role is to analyse and identify carrier requirements and translate these into deliverables for the development teams – this can be for both new carrier integrations and live carriers who require changes to services. Naturally, this means I'm communicating with a lot of people across the business every day – which I love.
HOW DID YOU FIND STARTING AT SORTED IN A VIRTUAL WORLD? (THE BEST AND THE HARDEST BITS, LET'S HEAR IT ALL.)
It's been quite a smooth transition actually! In my first few weeks I had my calendar filled with video introductions, meeting my team and the other teams I'd be working with. Everyone was so welcoming and it really helped me settle in, affirming Sorted was a good move. The Sorted goody bag that came with my kit was a bit of a bonus too!
Starting remotely, you don't have lots of names and faces to remember all at once – and there's extra time in bed which has been welcome! Of course, at times, communication would be easier in person, and I'm looking forward to meeting the wider team in real life – just to go for work drinks and have actual office conversations. But I've actually managed to chat to so many people on our 'brew point' Slack channel – where everyone talks about what random bits they've been up to outside of work.
WHAT'S BEEN THE MOST EXCITING LUNCH YOU'VE MADE (WHILST WORKING FROM HOME)?
Wing-yip stir fry special. To be honest, anything left in the fridge with noodles, chilli sauce etc. has been mega tasty!
AT SORTED, OUR VALUES ARE IMPORTANT TO US – WE'RE SMART, BRAVE, AGILE AND PRECISE. WHICH OF THESE DO YOU THINK RELATE MOST TO YOU?
This is a tricky one. Probably agile, because it's really rewarding working collaboratively and iteratively to deliver at pace. I'm certainly missing physical stand-ups and boards though!
Saying that, all our work and planning is done through the Azure Devops programme – so it hasn't been a huge change for the team to manage their projects digitally.
WHAT'S YOUR BEST TIP FOR ADAPTING TO WORKING LIFE AT HOME?
Don't sit on your arse all day. Some form of exercise really helps your mood. Also, put your monitor and work stuff away when you've finished so you don't feel like you live at work! Other than that, my main tip is fire up some tunes!
WHAT WAS IT ABOUT SORTED THAT EXCITED YOU AND MADE YOU WANT TO WORK FOR US?
The brand, the office, the people I met in my interview, the culture. Cheese. It all excited me. I'm proper looking forward to my first Cheesy Tuesday in Albert's Kitchen when we're allowed to go back to the office.
WHAT ARE YOU MOST LOOKING FORWARD TO IN YOUR FUTURE AT SORTED?
The release of the first carrier integration I've been working on! Contributing to growing the carrier network, product improvement, process improvement – and seeing the business scale. As well as eating cheese and drinking gin, of course.
HAVE THERE BEEN ANY SURPRISES SO FAR?
Yes, the Russell Races! We ran a Grand National-esque competition, by running a sweepstake on how far our Head of Software Engineering could walk on his treadmill in a day. People dressed up and we had an 'afternoon at the races'. It was very random, and really funny.
I had a feel for it before I started, but it's been so great to see just how committed the business seems to be to employee wellbeing and growing the brand.
WHAT DO YOU ENJOY DOING OUTSIDE WORK?
All sorts of things that are allowed within 2 metres of others. Gaming, cocktails, weight training, wine, stroking my cats, sourdough. I'm missing the pub right now but, lucky for me, we've got a weekly Virtual Pub meeting over MS Teams – which has actually been so helpful in getting to know my colleagues from home too.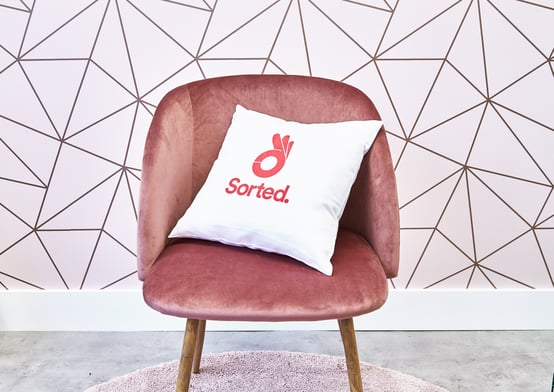 We're buzzing to meet Sophie in real life – and make sure her first Cheesy Tuesday is one for the books. Until then, we'll be liking pictures of her cats in our #pets channel on Slack. If you like the sound of getting stuck in like Sophie, now's your time to make working from home one of the most exciting adventures you've ever had. So, take a look at our current openings and drop us a line.
---