THE PEAK PAIN RELIEF PACK.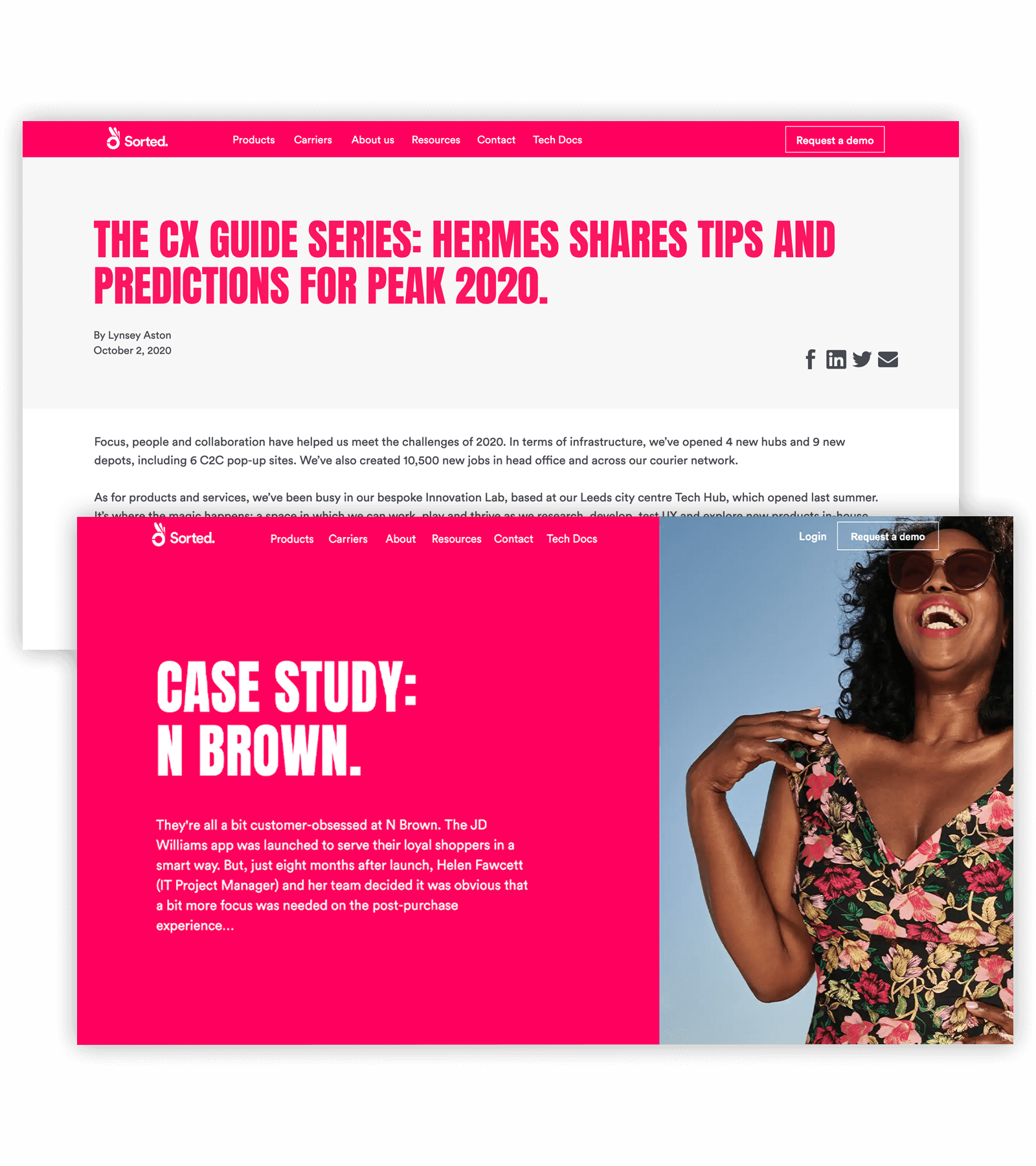 Feeling a bit peaky?
Pandemic, lockdown, Black Friday, Christmas, Brexit… it's no wonder you're feeling the strain.
We get that, more than ever, you're under pressure to keep customer experience high, customer contacts low and delivery experience smooth. We've been spending a lot of time speaking to retailers of all shapes and sizes about their experiences this year – so we've got a really solid picture of your world and all the aches and pains your systems (and you, for that matter) are feeling.
We've pulled together this handy insight pack to share some expertise that might help you through the months ahead.
Take five (you've earned it) and have a quick browse through the below – you may find something to get that peak stress sorted once and for all.
The brilliant Julia Dietz, Operations Director at Party Delights, shares some insider insight on how she's managed moving fulfilment operations into Europe and serving the customer when their shopping habits have changed so drastically.
---
The same statements and sentiments keep coming up in our retailer conversations. We've gathered together a list of some of the most common retail CX rumours, and we've done a review of each one. So… are they true or false?
---
Lynsey Aston, Head of Strategic Development at Hermes UK, spoke to us exclusively and shared some honest thoughts on how to tackle the golden quarter.
---
The CX Guide: Retail experts on the pandemic, peak and 2021 predictions.
In the midst of a year like no other, we turned to our expert network and asked them to be open and brutally honest about their reflections and findings on the new meaning of 'customer expectation' and their predictions on what is peaking over the horizon.
Watch the videos, read the research and be better at boosting CX in peak 2020 and beyond…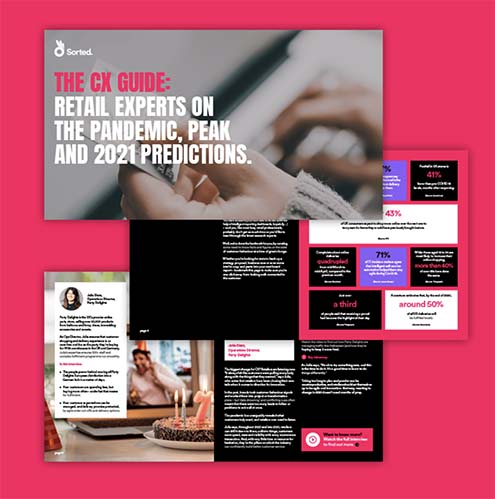 An 'access all areas' chat with Jonathan Beirne about flexing customer service channels, strategising for peak influx and picking contact centre tech.
---
George at Asda recently launched an exciting new partnership with Sorted, improving customer delivery tracking and improving CX. Read the full announcement.
---
Of all the players involved in the pandemic-plagued supply chain, very few have a perspective as unique as the carrier. Tim Jones, the expert Director of Marketing at DPD, has a lens on the interesting mix of retailers and consumers that the carrier serves. Watch the video here.
---
They're all a bit customer-obsessed at N Brown. Helen Fawcett (IT Project Manager) and her team decided it was obvious that a bit more focus was needed on the post-purchase experience…
---
What can retailers do with delivery to keep control of peaks and troughs (or lack thereof)?
See what we can do for you.
One of our specialists will demonstrate how the Sorted platform can help you maximise final mile efficiency and provide a 5* customer experience.