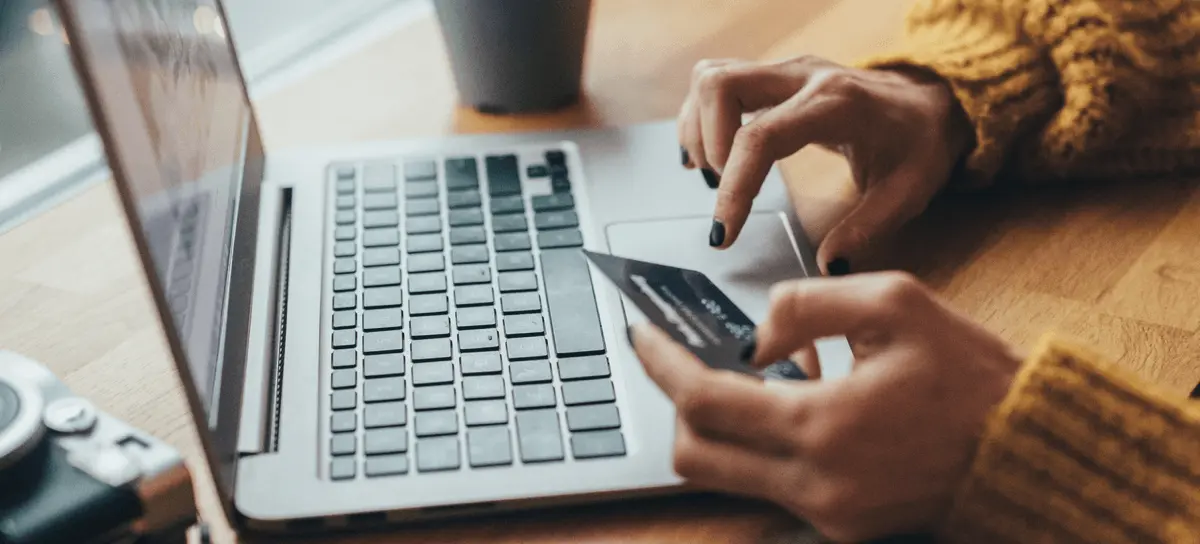 It's safe to say that we've seen some twists and turns in ecommerce and on the high street recently. Seasonality itself seems to be levelling out. Sales extend longer and longer through Golden Quarter, and there's less of a huge rush for bargains on Black Friday and Cyber Monday.
Overall though, the clamour of crowds and crashing websites are notably absent compared to Black Fridays and Cyber Monday weekend of years gone by. Consumer scepticism coupled with the rising cost of living (and an undeniably complex retail market) means a more conservative approach may be taking hold.
There's talk of retailers boycotting seasonal discount altogether. But why opt out when you can optimise? Refine your participation in Black Friday weekend and peak. There are other ways to entice bargain hunting consumers without racing to the bottom on price or compromising customer experience. You know what we're driving towards, right? Reassessing delivery experience for Black Friday weekend and the peak season overall could be the clincher.
What can retailers do with delivery to keep a steady and stable performance through the spikes of the season? There are a number of tactics that could edge you over the competition, and get would-be customers clicking.
FREE DELIVERY…
Free delivery can be a real deal maker. It's often the difference between placing an order and journeying to an IRL store (where possible). Think of your own online shopping experiences… how many times have you had your basket loaded up, ready to pay, only to exclaim "£4.99! I'm not paying that!". But don't go throwing the baby out with the bath water, now. You don't necessarily want to offer free delivery to every Tom, Dick and Harry refusing to splash the big bucks with you.
Work out where it makes sense and offer free delivery on substantial orders. You still need to cover the cost of your carriers and operations. Your average order value will dictate where you can afford to price yourself, as long as it covers your costs. And a sneak peek at what the competition are up to won't hurt either. 'Free' is compelling, even if it's not completely true: offering free shipping over a particular price point also has the additional advantage of encouraging shoppers to load up the cart.
KEEP THE CUSTOMER INFORMED…
This is a biggie, and really critical to perfecting the customer experience. UK consumers are *really* into knowing where their deliveries are. We're gonna continue to bang the drum on this one: 80% of UK consumers want a 'live' view of their order, at every stage of the delivery process. Of course they do! Expectations are high.
Fortunately, there are loads of snazzy options you can offer to meet those expectations. Live order tracking should really be the bare minimum. Make the most of proactive notifications to manage expectations and mitigate disappointment: if it looks like a delivery is going to be late, don't wait for the customer to tell you it is. You don't have to do it all, but you should aim to do something.
PREMIUM DELIVERY…
From the one-off purchase to the whole peak season. Subscription-based premium delivery is a long-standing stalwart of the overall offer from online behemoths like Amazon and ASOS. It's a great way to grab share of wallet, and also make forecasting that little bit clearer. An American stat, but one that proves the point nicely: Amazon Prime members spend an average of $1,300 per year compared to non-Prime members who spend $700 annually. Hook 'em, and reel 'em in. This one should keep customers coming back for the whole peak season and beyond.
WORK WHAT YOU'VE GOT…
Knowing the capabilities and limitations of your own infrastructure is an important place to start. Some cross-functional liaison is going to be required here. It's worth talking to the logistics team to understand where opportunities lie.
Getting an 'on the ground' view of where there is capacity in the supply chain is incredibly valuable, it allows you to see where you could improve offers and reach customers more quickly. Take a deep dive into which carriers are working for you, and what they can offer. Logistics is increasingly a business differentiator, and you should increasingly be looking to your warehouse and logistics team to inform your overall strategy.
You absolutely want to find ways to improve the delivery experience, but you absolutely do not want to promise more than you can deliver – and every team in the business needs to understand that. That's a surefire route to increased customer complaints. The last thing you need during peak. Make sure there's absolutely no chance you will let them down.
COMRADES, ASSEMBLE!
Do you need more customer service resources to deal with the expected volume of enquiries? Is your website definitely going to handle the traffic? Can your order system cope? It can be a time of real stress and uncertainty. You've undoubtedly already analysed and re-analysed everything that went right and wrong during the last peak, but don't spend so much time looking back that you forget to look forward. New technologies are always emerging and there are probably already new ways to overcome issues you've encountered in the past.
There's a lot to contend with in peak season strategy, which evolves along with customer preferences and emerging technologies. Refining your approach is critical, and delivery can be the differentiator. Consider what you can offer that will edge the competition, within your tolerances, and get prepared. Get your ducks in a row and look forward to scaling the peaks, rather than skimming the plateaus.