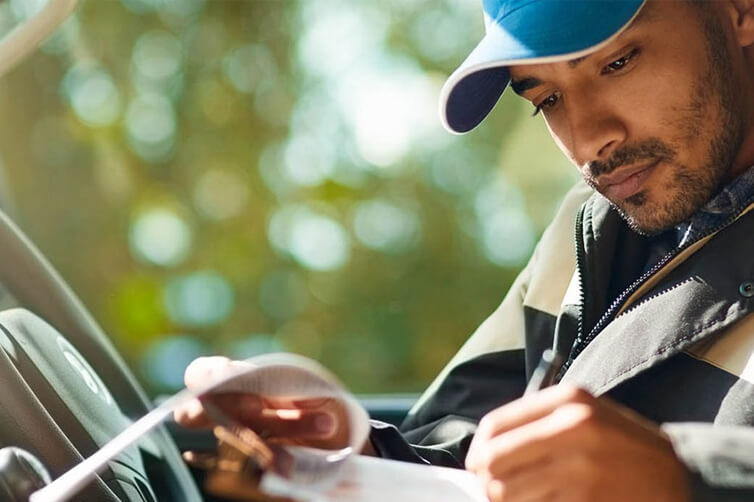 We've all experienced the anticipation of waiting for a delivery, and some brands are far better than others when it comes to communicating each stage of a parcel's journey to customers. From a simple order confirmation email to the doorstep, customers want the power to self-serve their delivery tracking wherever they like, but many retailers are still failing to deliver this truly connected experience.
Whereas a number of big names have near on nailed the delivery journey, sadly some retailers are still leaving customers in a state of parcel panic, confused about where their deliveries are. Email updates often duplicated by brand and carrier, alongside issues such as broken tracking links, or absolutely no tracking, all add up to a disastrous delivery miscommunication mix. With the huge growth of online showing no signs of slowing, our research has shown these widespread problems need to be tackled.
---
'Sorry we missed you' isn't enough
Last month, we polled 2,000 UK consumers around their delivery experiences since the pandemic hit. With 42% of UK consumers missing, on average, three deliveries due to miscommunication by a brand or courier over the last few months – retailers are falling short in this final part of the customer journey, leaving customers in the dark. And they're paying the price too. Given much of that time has been spent in some form of lockdown or restricted movement, retailers are struggling to adapt fast enough to give customers the right updates, at the right time.
And it might get worse before it gets better. It's summer holiday season, and with the return of more staff going back to offices over the next few months, our research also found that 63% of people expect to be out of the house more frequently now that COVID-19 restrictions have begun to lift (rising to 77% of those aged 18-34). Plus, the impact of the 'pingdemic' is slowing the supply chain down considerably with the absence of staff being forced to isolate. As if that wasn't enough, the research also found that one in five consumers are less likely to order online after just one negative delivery experience. With that in mind, brands have some serious work to do when it comes to delivery comms.
---
Billions at stake
The problem is clear, and the same can be said for the solution. Brands need to work smarter to ensure consumers are kept updated. Relying on one method of communication isn't good enough anymore, especially when customers want to communicate in different ways, through multiple channels. To make the experience much more dynamic, transparent and tailored, retailers can add real value by innovating the delivery journey with branded tracking and communications to drive loyalty and growth.
This is a great opportunity for differentiation. If brands can own the delivery experience end-to-end and connect more with customers across every touchpoint, they can set a gold standard as far as customer expectation goes… And, a competitive advantage above 87% of retailers that are below customer expectations or not mature enough, offering a basic customer journey. When you consider that the UK has the most advanced ecommerce market in Europe (according to Statista) and is expected to be worth almost $120bn by 2025, there's lots of opportunity and big bucks at stake too.
---
Your ultimate guide to reducing WISMOs & WISMRs
…Cue: this must-have toolkit to help you combat your miscommunication mishaps.
Get all the guidance you need to reduce customer enquiries and offer a winning delivery experience in a one downloadable kit – access how-to guides, challenge/solution deep dives, tips from our community of retailers and a handy calculator to build a business case for WISMO & WISMR deflection.
---
Want to see how branded comms and tracking can give you a 5* CX?
Get in touch with our delivery experts now, for a personalised run through of how to create winning comms and tracking.